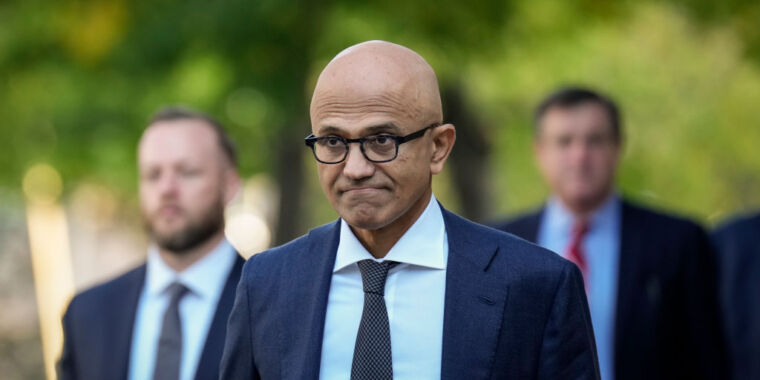 News Summary
Microsoft CEO Satya Nadella showed up at the Google antitrust trial on Monday to back the Department of Justice s argument that Google used unfair tactics to block competitors like Bing.
The DOJ is arguing that Google uses default search contracts to block opportunities for search competitors like Microsoft's Bing.
Nadellas efforts to support the DOJ seemingly required that the CEO walk back some of his earliest remarks hyping AI powered Bing as potentially giving Microsoft a long sought after competitive advantage over Google.
In Silicon Valley Internet search is the biggest no fly zone which the Journal characterized as the hardest market to crack.
Even Microsoft's seeming lead in artificial intelligence it invested billions into OpenAI likely won't be enough to change that.
Enlarge/ Microsoft CEO Satya Nadella arrives at federal court on October 2, 2023 in Washington, DC. Nadella is testifying in the antitrust trial to determine if Alphabet Inc.s Google maintains a mon [+3975 chars]
Must read Articles